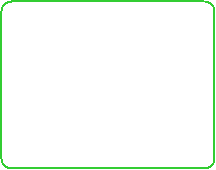 Simply the easiest fundraising and tracking...
Copyright 2022 Jellyware Corporation 6 Castle Harbour Lane, Thornhill, Ontario, Canada L3T 3A2
(647) 793-6544 Email: info@jellyware.net

Home
See why thousands of non profits love using BasicFunder everyday to support their mission. Download a free trial.

Over 10+ Years Experience helping Non Profits
Question:
BasicFunder does so much! Why does it cost so little?
"We have made it our mission to ensure all charitible organizations have access to excellent donor management software at a low price. We want BasicFunder to be Software Anyone Can Use and Everyone Can Afford".
Walter Matte, President,Jellyware Corporation
BasicFunder - Cost: $399 per Agency, not per User, Standalone or Multi-User

Core Features

What kind of oganizations use BasicFunder Premier?
Beyond Borders Inc.
Hope Restored International Inc.
Christian Hit Radio Inc.
Alzheimer Society of Lanark County
Freedom Speaks, Inc.
Georgia Appleseed
Maritime Bethel at Savannah
Mequon Nature Preserve
Nation to Nation International
Rideau Waterway Land Trust
The Anglican Diocese of Ottawa
WFSS 91.9FM
United Way Lanark County
Tucson Urban League
The Jesus Network
The Blue Water Education Foundation
SONshine Ministries
Lennox & Addington Hospital Foundation
O
Donors, Prospects, Members
Powerful Features
More Features
O
Capital Campaign Mangement
O
Appeal Letters and Emails
and that is just the start....
O
Make your own Ad Hoc Reports