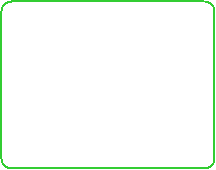 Simply the easiest fundraising and tracking...
Copyright 2023 Jellyware Corporation 6 Castle Harbour Lane, Thornhill, Ontario, Canada L3T 3A2
(647) 793-6544 Email: info@jellyware.net






We built
BasicFunder Premier
to give nonprofit agencies
software tools
to do
creative fundraising
and
donor relationship cultivation
,
simply and affordably.
ONLY $399 per Nonprofit Agency
"BasicFunder has proved to be the easiest to learn, easiest to use, fundraising management software we have tried. We highly recommend BasicFunder."


Winnipeg Library Foundation, MB


Compatible with
Windows XP/Vista
Windows 7, 8,
10, 11
BasicFunder Donor & Donation Software
BasicFunder Premier
BasicFunder Lite
BasicDataSafe is an add-on service for keeping Secure Offsite BasicFunder Database Backups
BasicFunder Premier is our full feature donor managment software product.
ONLY $249 per Nonprofit Agency
BasicFunder Lite is for small non profit agencies that only need donor and donation tracking.