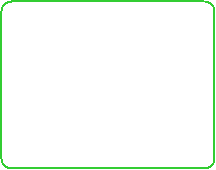 Simply the easiest fundraising and tracking...
Copyright 2022 Jellyware Corporation 6 Castle Harbour Lane, Thornhill, Ontario, Canada L3T 3A2
(647) 793-6544 Email: info@jellyware.net



ONLY $399 per Nonprofit Agency
•
Licenced Per Nonprofit Organization Not Per User
•
Multi-user Networked Shared Database
•
Unlimited Number of Donor and Donation Records
•
Customizable to your charities needs
BasicFunder Premier Edition

Donors, Prospects, Volunteers, Members, Friends
•
Name, Address, Phone, Notes, Contacts and Email
•
Unlimited Groups to Classify charities Constituents
•
User Definable Customizations

Gifts, Donations, Receipts, Pledges, Appeals, Events
•
Donation Thank You Letters, Receipting, Statements
•
Allocate Donation Funds to Projects and Accounts
•
Track Donation Fundraising, Appeals, Memorials, Events

Communicate with Direct Mail and Email Broadcasting
•
Target your nonprofits Fundraising Activities
•
Track your charities Appeal Mailings and Responses
•
Increase Donations with Personalized Communnications
Built-in Reports, Ad Hoc Reports, Labels, Graphs

•
40+ understandable Built-in reports
•
Compare Donations for any Date Range
•
Donation Summary or Detailed Reports
•
Graph your nonprofits performance
•
Export any Report to Excel, Word or PDF





Recurring Gift Processing
Donor Pledge Tracking
Multi Currency Exchange Rate Calculations
Event Management
Volunteer Tracking
To Do Lists Reminders
Accounting Integration - QuickBooks & Sage


MailChimp Integration
Customize Reports, Add User Defined Data

BasicFunder Premier Edition is our flagship product.
It is a full featured Donor and Donation Management system with tools designed to enhance your organizations fund raising activities.

PayPal Integration